Physical Therapy
Often times your physician will decide whether your physical therapy should be on an inpatient or outpatient basis.
Your physical therapist will work with you on safety and gait training (walking) with your new prosthesis. Gait training is a process in which the physical therapist teaches you how to walk safely and efficiently with your prosthesis with either an assistive device or without assistance.
Your therapist will train you on gait patterns as well as how to navigate stairs and any other every day challenges that may occur. You will be introduced to many different exercises that may be accomplished at the therapist's office and/or at home.
A physical therapist will begin with certain exercises to help strengthen the muscles needed for ambulation. Some strength training exercises may be able to be performed at home with the use of TheraBand, a rubberized and resistive material.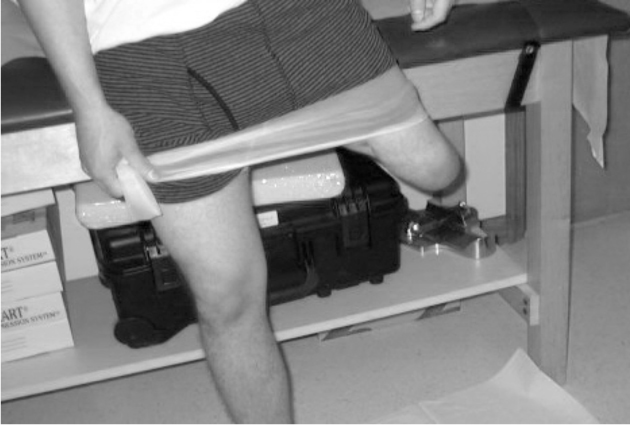 It is important that you follow the regiment given to you by the therapist. The exercises and training you get in physical therapy will help you improve strength, balance and efficiency for walking with your new prosthesis.